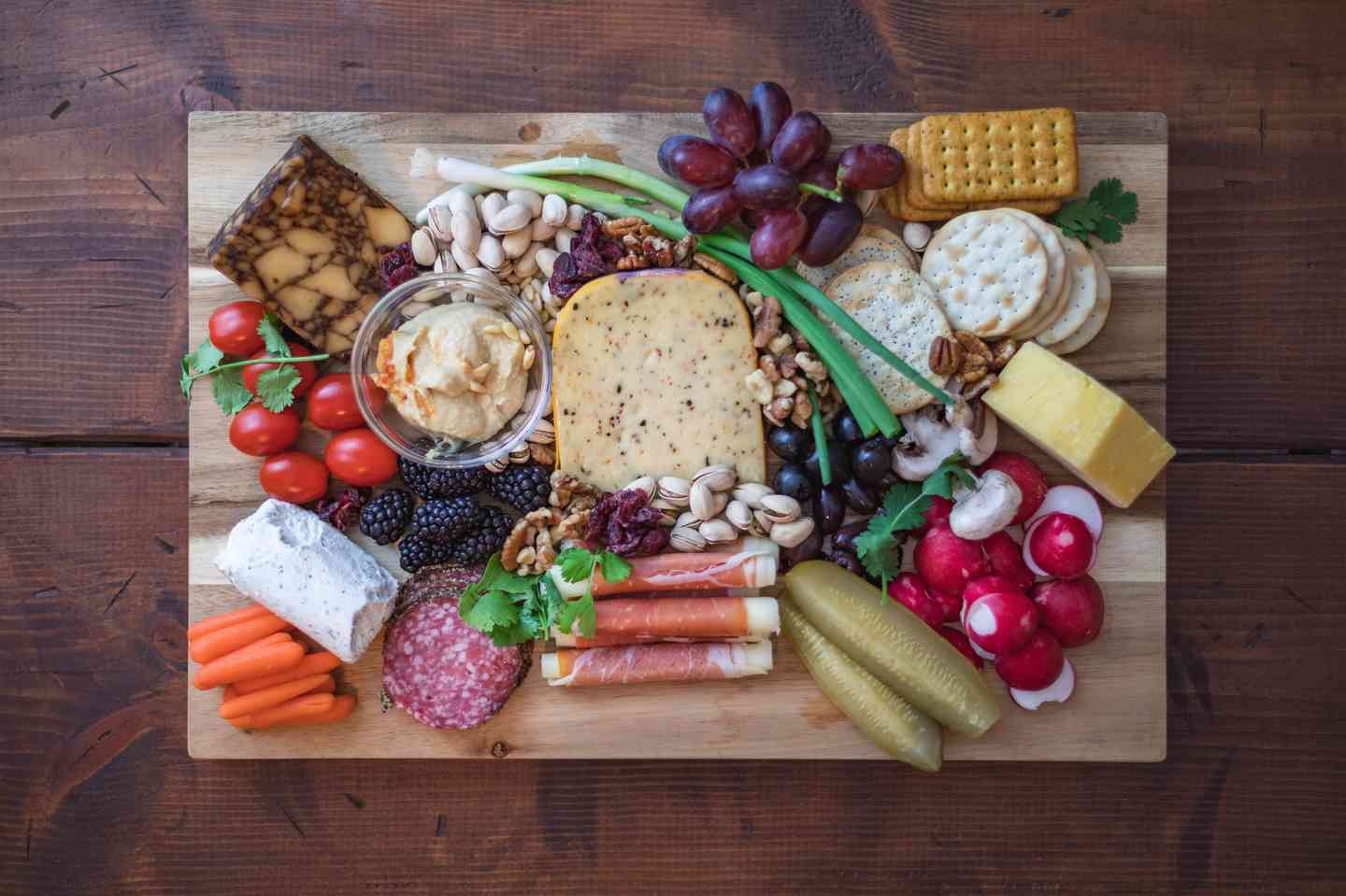 Testimonials & Press
Jessica L.
"Sisters in Cheese is my go-to for events, holidays even gifting! it is unique and delicious and the customer service is phenomenal!"
Megan S.
"Sisters in Cheese is fabulous! The grazing box was a huge hit and so yummy. Chelsea was great to work with. And, the Parmesan and Smoked Gouda she uses - I could eat it all day!"
Ellen M.
"Chelsea's Gigantor grazing box was a big hit at a family gathering I had this evening. Everyone was just amazed at how beautiful the presentation was and how delicious, and were quite impressed with the vast array of tasty morsels."
Amy T.
"Once again your mini grazers saved the day for me. I have a 6'5" teenager who eats a lot. He is also really active in sports and academic school events… I have sent mini grazers to basketball games on long bus trips, for out of town training sessions or day trips in the car, and packed for lunches when I don't have time to put together a healthy option. My son is always happy when I have picked up a couple Hunter grazers. I am happy, because I know what he is eating."
Kate B.
"I ordered a grazing box and another mini for my gluten free sister for our family Christmas. It was a huge success! The quality of the meats cheeses and fruits was undeniable. Every cucumber, tomato, strawberry, blackberry, pepper, you name it was exactly the perfect ripeness. And the cheeses were amazing!!! I will definitely order again and recommend to anyone. It is an amazing value for the product!"
Lauren
"Amazing beautiful food! You can see her love and passion for what she does in her product! Thank you for sharing it with the world!"
Daniel B.
"Amazing!! Thank you so much for the great job you did on my birthday party!! Everyone commented on your food and wanted to know where they came from. Love your selection and service! Highly recommend!"
Jenny M.
"Chelsea is amazing. This tray is a work of art that we can eat! Makes for a very easy way to host a party and my friends all loved it. I will do this again.... a lot."
Leave a Review
"Chelsea and company are artisans when it comes to all things cheese. It is so easy for my Keto lifestyle! We are big on hosting and these tiles are the perfect accompaniment. Thank you SIC!!!"
"HUGE fan of this business and their food! Everything is delicious, neat and fresh."
"Beautiful presentation, high quality food, and owned by good women. What more could you ask for? I would 100% recommend for your next event, or the next weekend that you just can't bring yourself to cook!"
"You can't beat their setup! Its fresh, beautifully displayed and you can bet it tastes even better than it looks!"
"I fell in love with Sisters in Cheese at an outdoor festival at Snus Hill Winery. A friend and I had a midway grazer and shared with our children while enjoying music. It was simply delicious! Since then I have ordered several times, the midway grazer and the essential Grazing box. They never disappoint and my entire family LOVES them. I am gluten free so cant eat the bread or crackers, but there is more than plenty for me to enjoy!"
"I ordered 2 grazing tiles for my 30th birthday party and they were PERFECT! All my friends and family loved the variety included on the tiles. Chelsea was so great to work with and helped me to decide the best option to order for my party size. SIC uses delicious, quality products and I would recommend them every time."
"Chelsea and company are artisans when it comes to all things cheese. It is so easy for my Keto lifestyle! We are big on hosting and these tiles are the perfect accompaniment. Thank you SIC!!!"
"HUGE fan of this business and their food! Everything is delicious, neat and fresh."
"Beautiful presentation, high quality food, and owned by good women. What more could you ask for? I would 100% recommend for your next event, or the next weekend that you just can't bring yourself to cook!"
"You can't beat their setup! Its fresh, beautifully displayed and you can bet it tastes even better than it looks!"
"I fell in love with Sisters in Cheese at an outdoor festival at Snus Hill Winery. A friend and I had a midway grazer and shared with our children while enjoying music. It was simply delicious! Since then I have ordered several times, the midway grazer and the essential Grazing box. They never disappoint and my entire family LOVES them. I am gluten free so cant eat the bread or crackers, but there is more than plenty for me to enjoy!"
"I ordered 2 grazing tiles for my 30th birthday party and they were PERFECT! All my friends and family loved the variety included on the tiles. Chelsea was so great to work with and helped me to decide the best option to order for my party size. SIC uses delicious, quality products and I would recommend them every time."
"Chelsea and company are artisans when it comes to all things cheese. It is so easy for my Keto lifestyle! We are big on hosting and these tiles are the perfect accompaniment. Thank you SIC!!!"