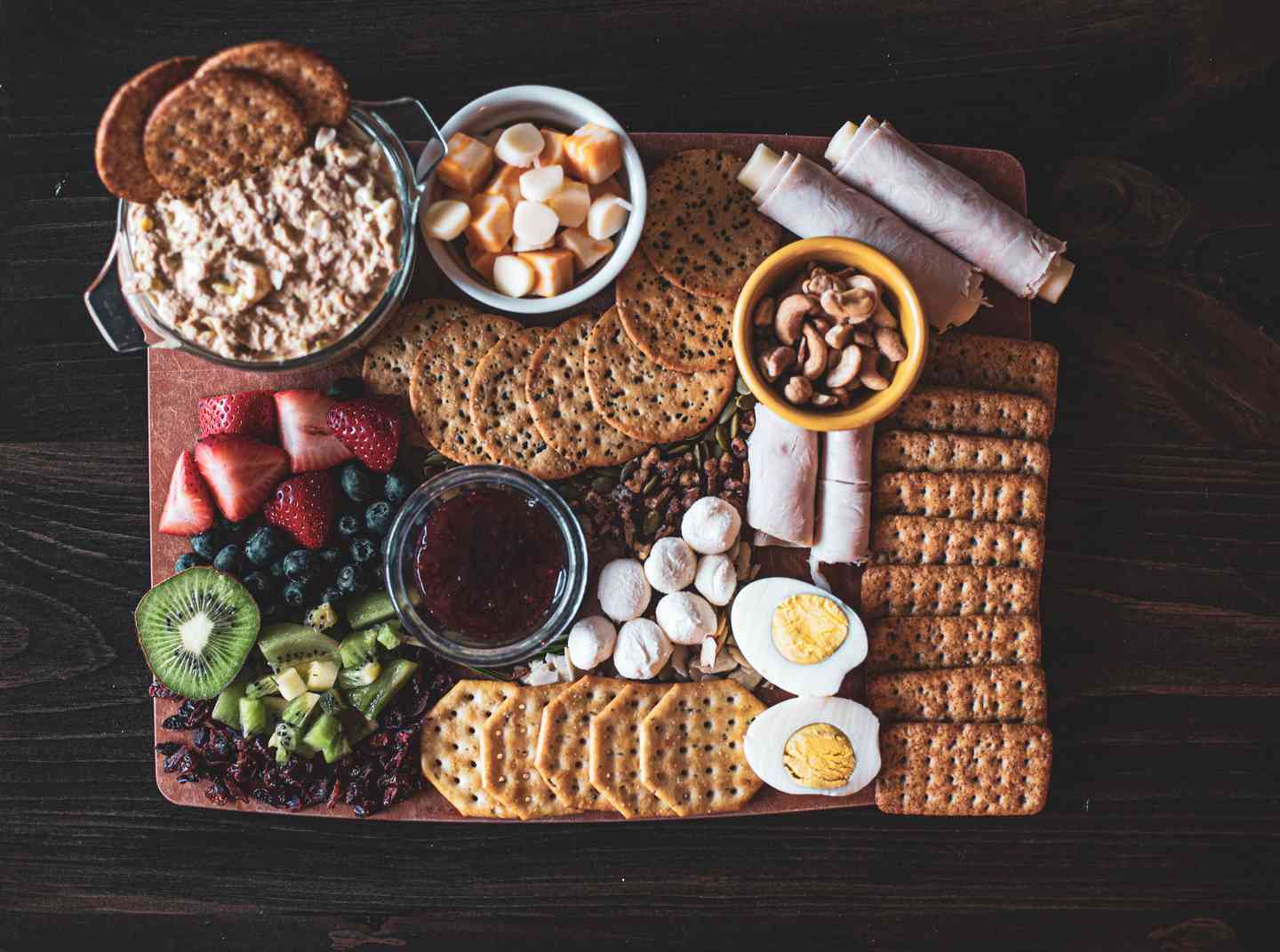 Grazing
Grazing
Grazing Boxes
Ingredients include: baguette, olives, hummus, brie, blue cheese, sharp cheddar, smoked gouda, goat cheese, cucumbers, sweet peppers, cherry tomatoes, strawberries, blueberries, grapes,summer sausage, salami, spicy salami, mixed nuts, premium crackers, and chocolates.

Other ingredients may be added based on seasonal availability.
Tiles
Traditional Grazing Tile
$90
If you want to take the fancy level up a notch or two, opt for a Grazing Tile! They come with all of the cheesy goodness of the grazing boxes, but are on a 13"x23" ceramic tile with a ceramic bowl for dips/spreads. Feeds about 6-10 as a meal, twice that amount as an appetizer.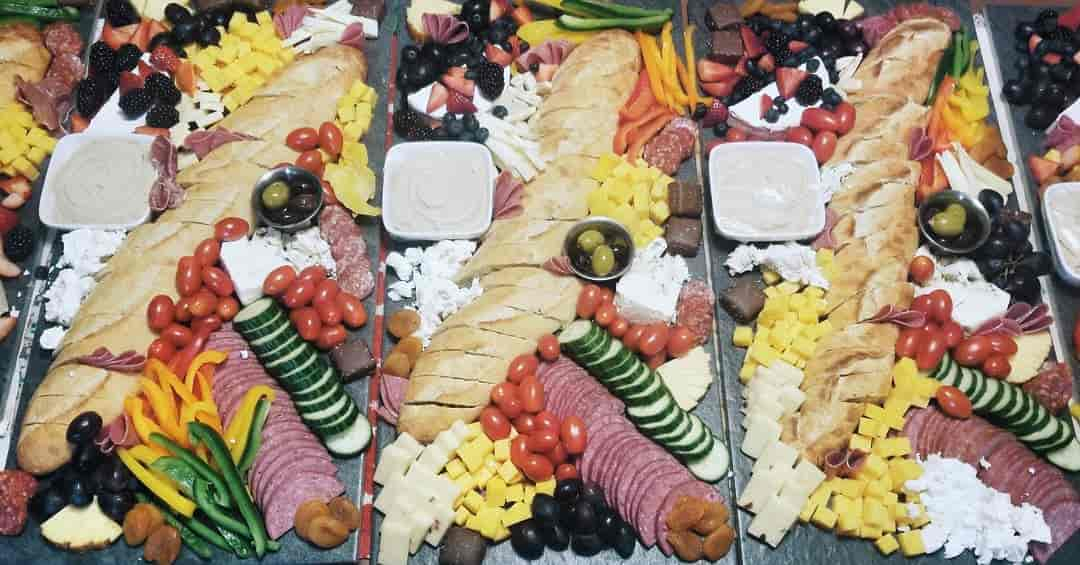 Ingredient-Specific Tile
For large events - minimum of four tiles per order.

If you're having a large event but don't want to go all in with a Grazing Table, try some our Ingredient-Specific Tiles! Each tile comes loaded down. One tile with meat and cheese, one with fruit, one with veggies, and one with carbs!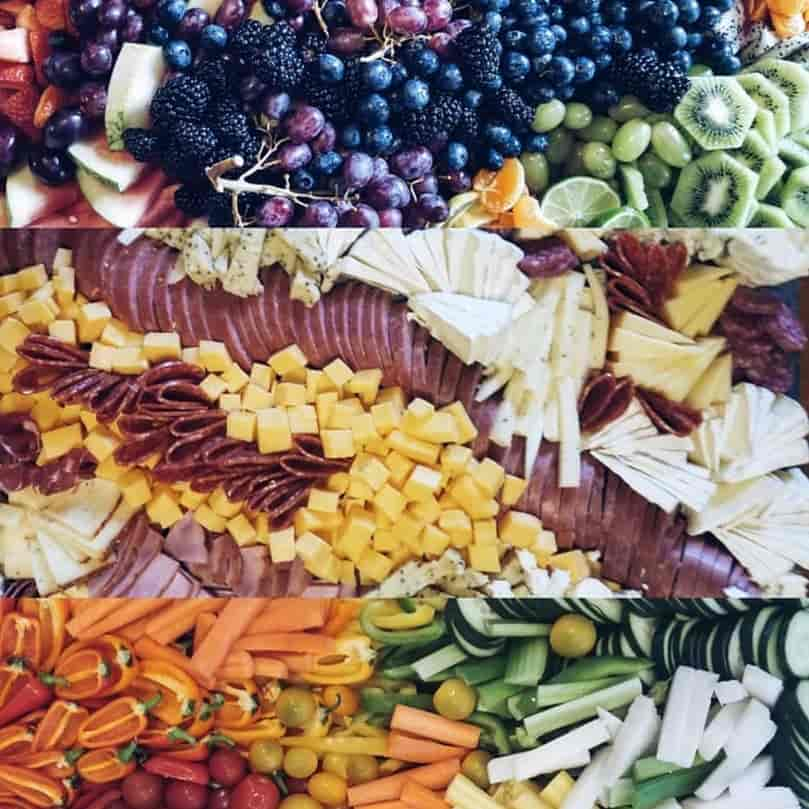 Tables
Tables
For larger events and/or when you want that extra WOW factor, opt for a grazing table. Pounds and pounds of cheese, meats, fruits, veggies, and extra yums piled on top of a table and ready to be grazed upon by your guests. Pricing upon request. Items subject to seasonal availability. Set up and tear down fees will apply.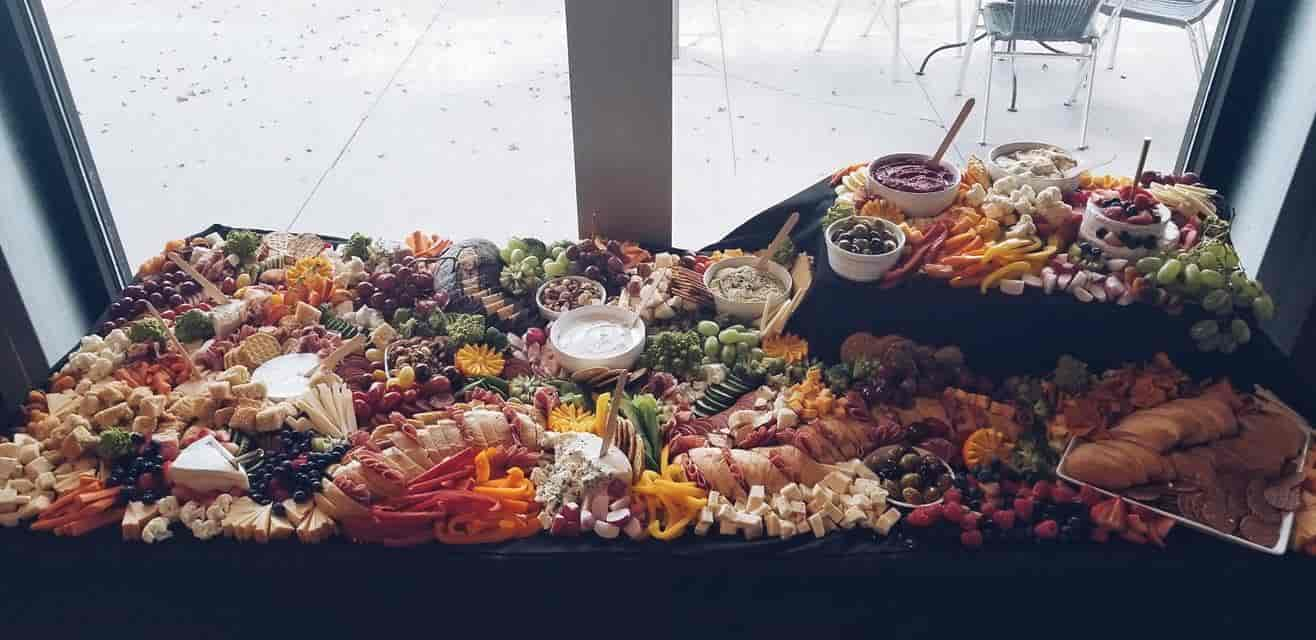 Inquire About Orders
Due to COVID19, all options may not be available on certain order dates. Please contact us for more info.

* We love being able to accommodate your special requests and dietary needs, however, due to our small facility and staff, there are limitations on what we can do. 

** For orders of 1-2 Grazers, please give us 72 hours notice. For orders of 3+ Grazers, please give us 3-4 weeks notice. For larger orders or Grazing Tables, we prefer to have at least 4-6 weeks notice.